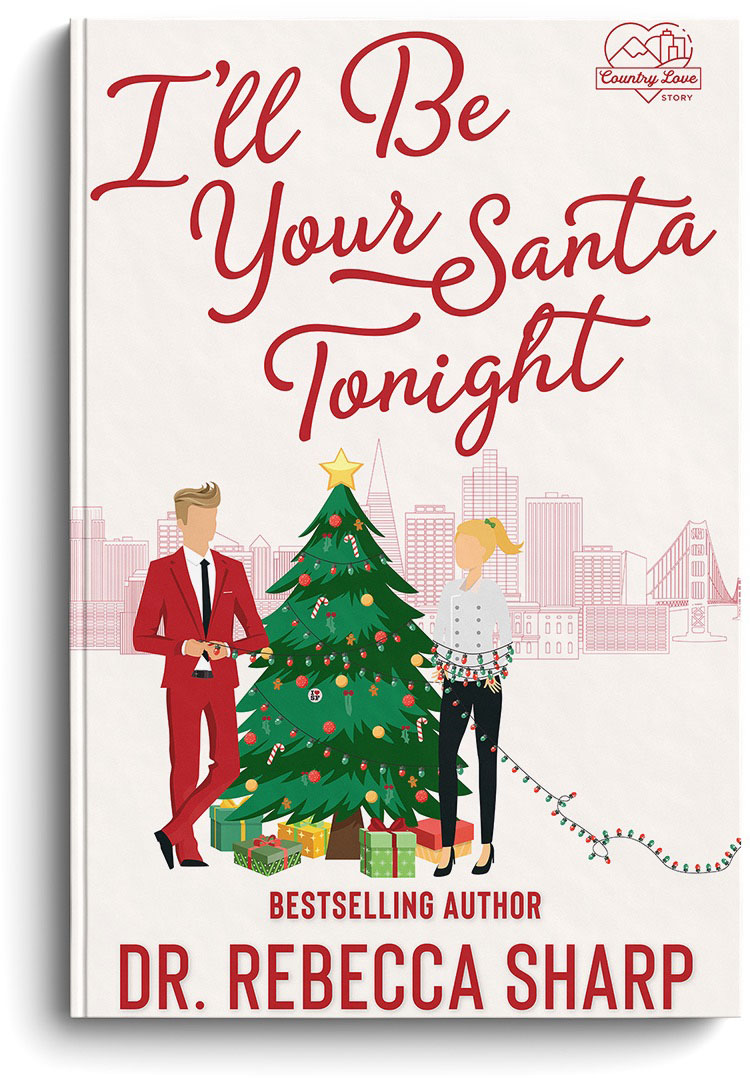 A Country Love Story
I'll Be Your Santa Tonight
buy now
Holly Jolly hates Christmas—ironic, she knows.
But she can't turn down the opportunity to create San Francisco's legendary, life-size gingerbread house. Surrounded by tinsled trees and merry mistletoe, Holly steps into her own nightmare before Christmas. Especially when her boss turns out to be a very sexy Saint Nick.
Saint Nicholsen never expected his new pastry chef to hate his favorite holiday—or to be so alluring. And when one conversation makes it clear there's more to her story than the gorgeous grinch is letting on, Saint decides to grant her every missed Christmas wish.
Unfortunately for him, Holly doesn't trust the holiday that's only proved disastrous. She's already taken out Santa, overdosed on eggnog, and almost toppled the tree—and that's only this year.
But somewhere between presents and tree trimming, the magic of their attraction begins to melt her candy-coated confidence and open her hurt-wrapped heart.
When Christmas Eve rolls around with more than a kiss from her Christmas list, Saint will be her Santa tonight, but come tomorrow, will Holly take the leap and hold onto the magic?
Stay Updated
Be the first to know about upcoming books.