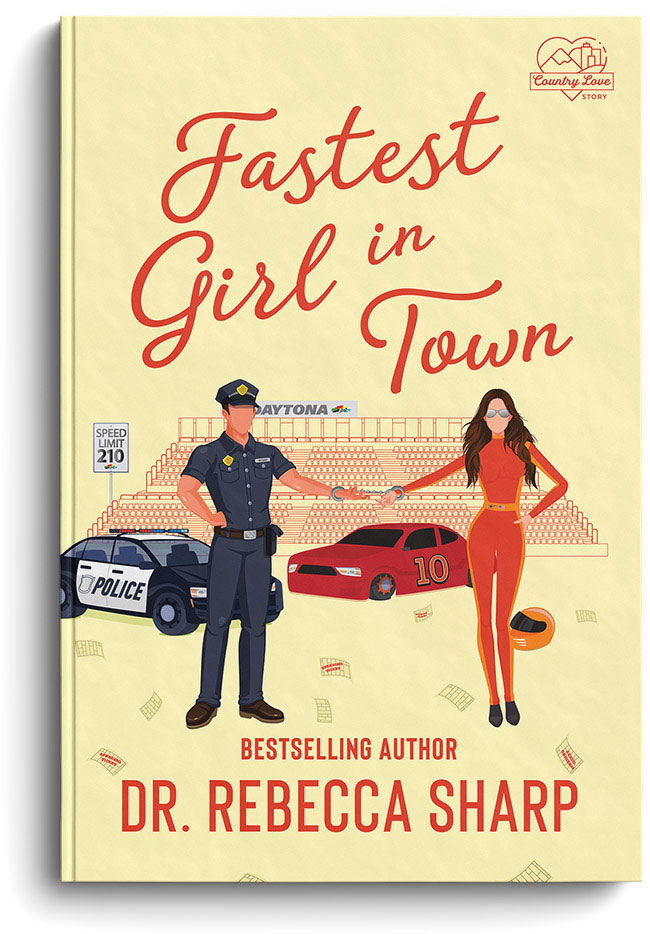 A Country Love Story
Fastest Girl in Town
buy now
Dani Lambert lives in the fast lane.
As the country's most famous female NASCAR driver, she lives for pushing the pedal to the metal. With only weeks until the Daytona 500, one wrong turn and one missed bullet leave Dani narrowly escaping with her life. And when the shooter speeds off, Dani knows she can catch him...
She just needs to borrow a cop car to do it.
By default, Sheriff Brandon Stark doesn't like people who break the law. Especially when their infractions involve stealing his patrol car. But liking someone has nothing to do with wanting them. And his duty to investigate has nothing to do with the way the feisty, fearless racer leaves him wanting.
Tracking down a killer should be a one-lane street, but Dani refuses to let the handsome policeman do all the work. As they chase down leads, the attraction between them revs into the red and soon desire is racing at break-neck speed with more than lives on the line.
To catch a killer, the good sheriff will learn his heart will break any law.
And the fastest girl in town will learn she can't outrun love.
Stay Updated
Be the first to know about upcoming books.