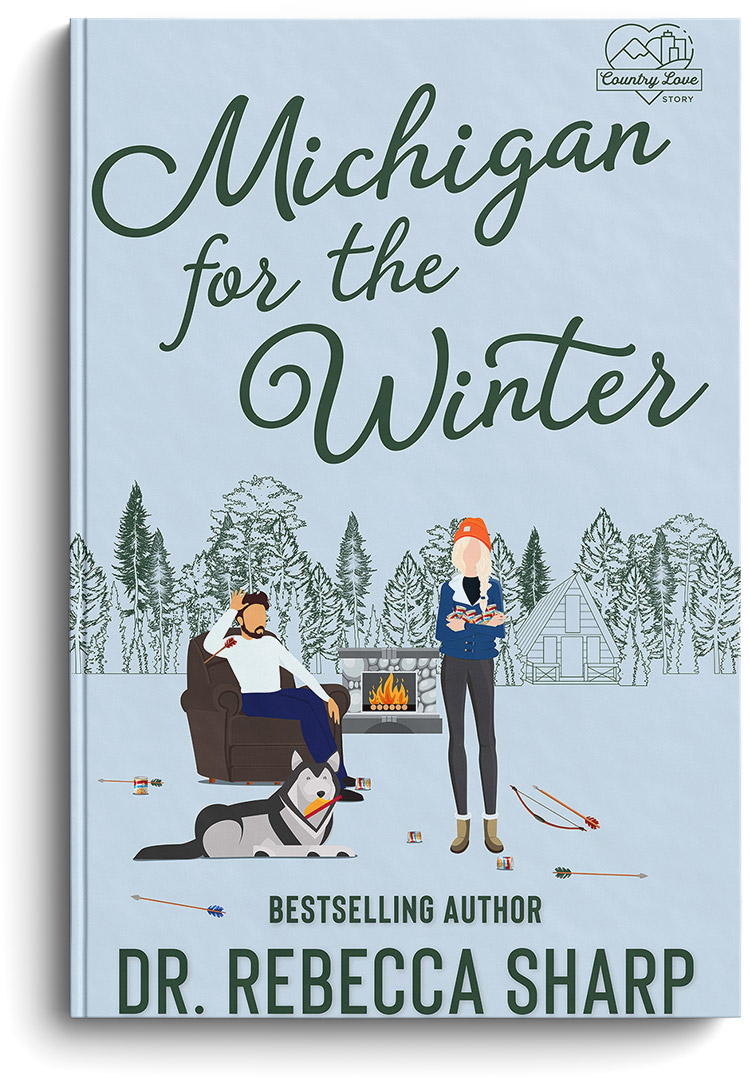 A Country Love Story
Michigan for the Winter
buy now
Ryan Finan needed a change of scene.
No more warmth. No more wooing. No more women.
Needing to get over what the last woman did to him, he's fled to Michigan for the winter.
A secluded cabin, a wood stove, a bottle of scotch, and guaranteed solitude are all he needs... until Winna Madden recklessly collides into his path—and other parts of him.
With her fresh beauty, captivating awkwardness, and far too much talk of freshly jerked meat, Ryan struggles to give his temporary neighbor a necessary cold shoulder.
Having lived in this neck of the woods all her life, Winna knows the gorgeous recluse isn't prepared for a Michigan winter—nor for the kinds of harsh truths it brings. She's determined to be a good neighbor—no matter how much he grouses.
As temperatures plunge, their walls tumble down faster than the snow. Soon, the only thing left is a wild desire burning between them.
But Ryan's stay always had an expiration date. When it arrives, will he walk away? Or will the warmth he found with Winna tempt him to stay?
Stay Updated
Be the first to know about upcoming books.