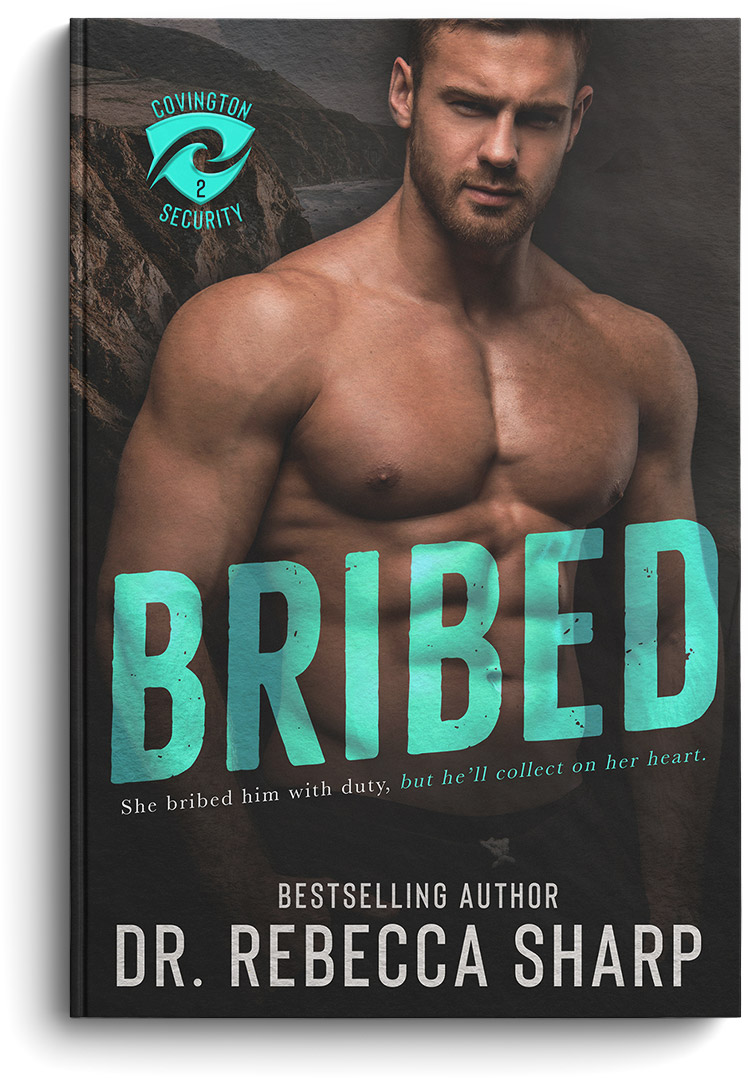 Covington Security, Book 2
Bribed
buy now
Lennon Love Clarke needs to put on a show.
With her reputation sinking, the famous actress has no choice but to grin and bear it because the tabloids were better than the truth. If only Lenni could remember what that was—and who is stalking her. Now, she's in hiding—or would be if her new bodyguard hadn't found her first.
Dante Lozano is Covington Security's very own Casanova. With model muscles and a megawatt smile, he's their most popular security specialist. So, it's surprising when the gorgeous woman wandering along the highway wants none of his help—especially since she's the one who hired him.
Lenni doesn't know who to trust, and the hot Italian bodyguard whose smile makes her unmentionables melt doesn't seem like a good choice. But then the threats start coming. So, she strikes a deal: she'll cooperate with his protection as long as he doesn't get personal—until fighting their attraction proves to be the hardest role of her career.
Dante knows she bribed him with duty, but he'll collect on her heart—and the truth. Because it's the only thing that can stop her stalker and save her life.
Stay Updated
Be the first to know about upcoming books.