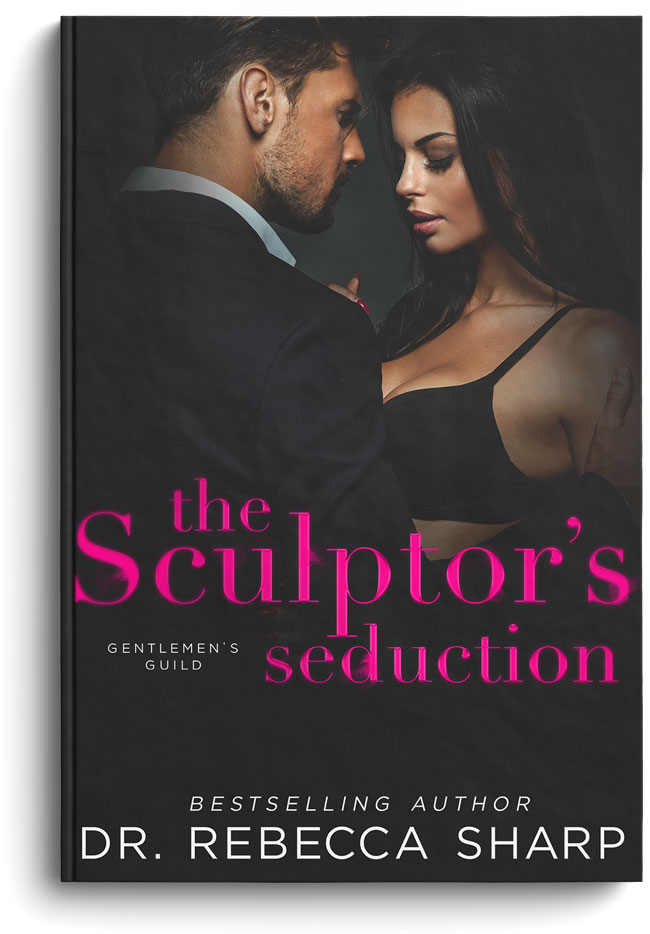 The Gentlemen's Guild, Book 2
The Sculptor's Seduction
buy now
Fate doesn't favor the fallen.
Sloane Peterson lives for his job and his work as a member of the Gentlemen's Guild - a group of three world-renowned, anonymous artists. The scars of his past have left him a shell of a man who believes his capacity to hurt is written into his genes. Restraint has never been a problem, until a wager forces him to use Cynthia Rawling as the model for his next sculpture.
Seeing a woman who uses desire as both a weapon and a shield, Sloane finds himself captivated by the strong and talented woman hiding underneath her breathtaking exterior. He is determined to help Cyn pursue her dreams, but he knows he needs to keep his distance or risk unleashing the demons of his past - a past that's proven desire can destroy.
Hardened from heartbreak, Cyn has never been tempted to open herself to love again. Until Sloane shows interest in more than just her body. But when she realizes he's intent on punishing himself for something that was never his fault, her resolve shifts to helping him heal.
As Sloane carves through her armor, can she prove to him that he's not the danger he thinks he is? Or will the idea of love be too great a risk for either of them to take?
Stay Updated
Be the first to know about upcoming books.