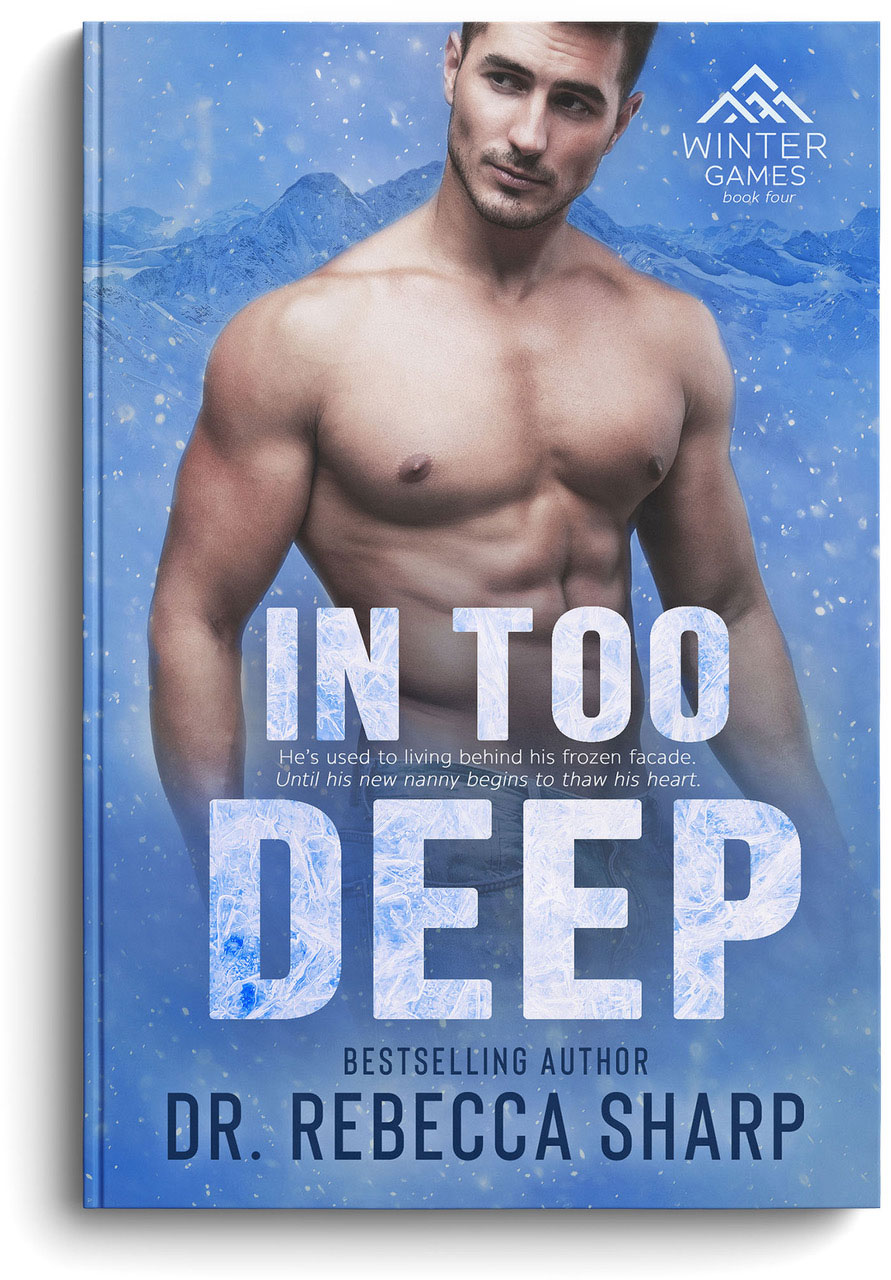 Winter Games, Book 4
IN TOO DEEP
buy now
Life has thrown Tammy Lucas one curveball after another, disrupting her perfectly-ordered plans. With no choice but to take a job homeschooling the daughter of a callous man who holds more secrets than the mountain has snowflakes, she's surprised to find that someone who is the definition of all wrong can make her feel a whole lot of right.
Nick Frost only wants one thing—to escape his past in order to protect his daughter. Unfortunately, hiring Tammy brings her dangerously close to truths he's fought so hard to hide. As her warmth works its way under his frozen facade, their attraction becomes a condition he can't afford...and a complication he can't avoid.
When Tammy's world collapses with one more catastrophe, it sends her straight into his arms with her heart on her sleeve.
Even though he's always wanted her, Nick knows he should resist Tammy to shield her from those out to destroy him.
But have they fallen too deep into a desire that's too strong to deny?
Stay Updated
Be the first to know about upcoming books.