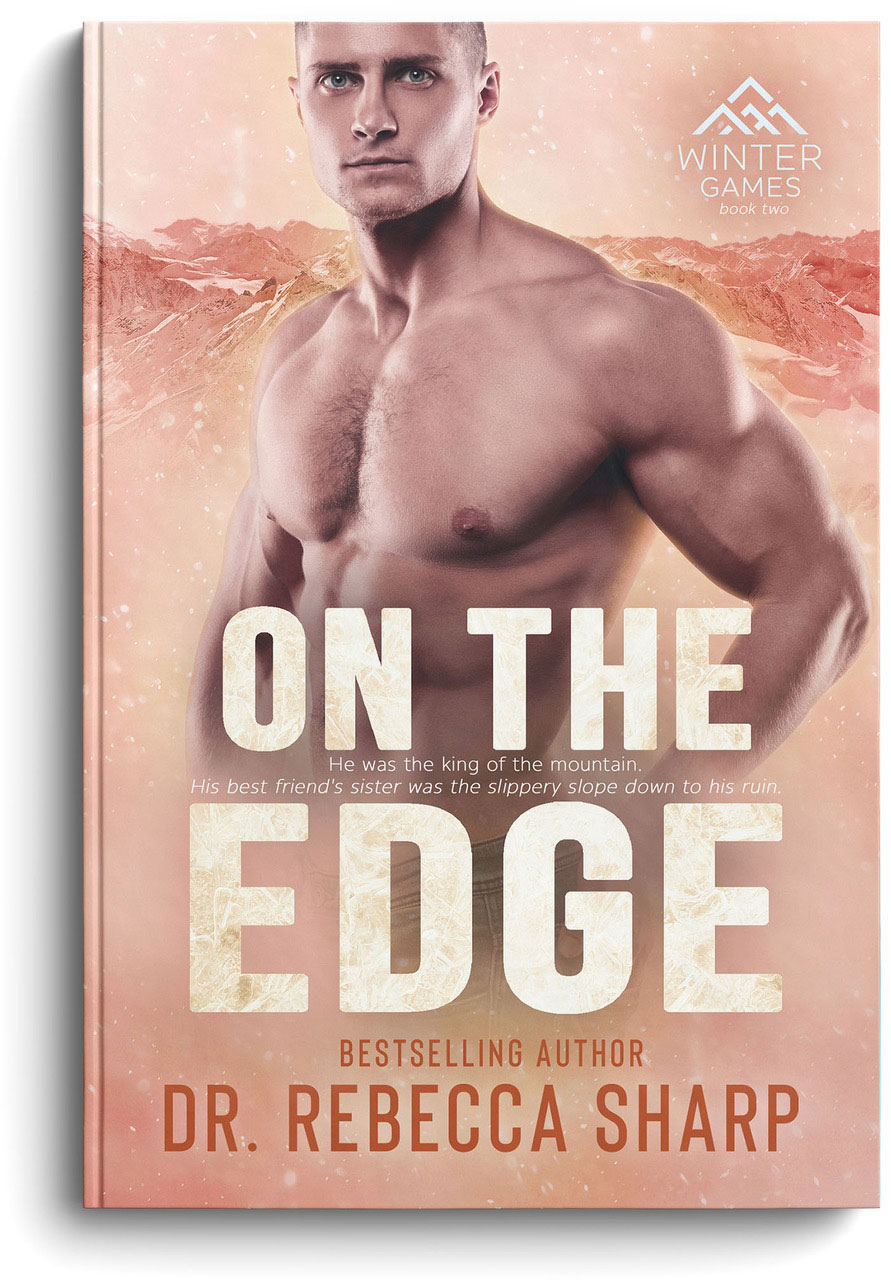 Winter Games, Book 2
On the Edge
buy now
Emmett
Do. Not. Touch.
Alice Ryder came with more warning signs than a museum exhibit.
Under twenty-one. Best friend's baby sister. Heartbroken.
I was only supposed to keep an eye on her and keep my hands to myself.
But her sunshine sucked me in.
Why did she have to want me? Why did she have to want me to save her?
I wasn't her savior. I wasn't the prince in her fairytale.
I was only the asshole in shining armor.
Ally
For some, heartbreak becomes a habit.
Losing so much had taught me that it's easier to just give up the things you care about before they are taken.
Because you can't lose what you don't have.
I gave up the warmth of the sun and sand hoping that the cold, snowy mountains of Colorado would be able to numb whatever feelings I had left and bury the pieces of my heart under the frost.
And then I met Emmett Jameson - the King of the Mountain and my brother's best friend.
He was cold and controlling - treating me like the child that I wasn't.
He was everything that promised to break what was left of me.
And I needed him for it.
My shattered heart would be safe wanting someone like him.
Then again, heartbreak was my bad habit.
Stay Updated
Be the first to know about upcoming books.