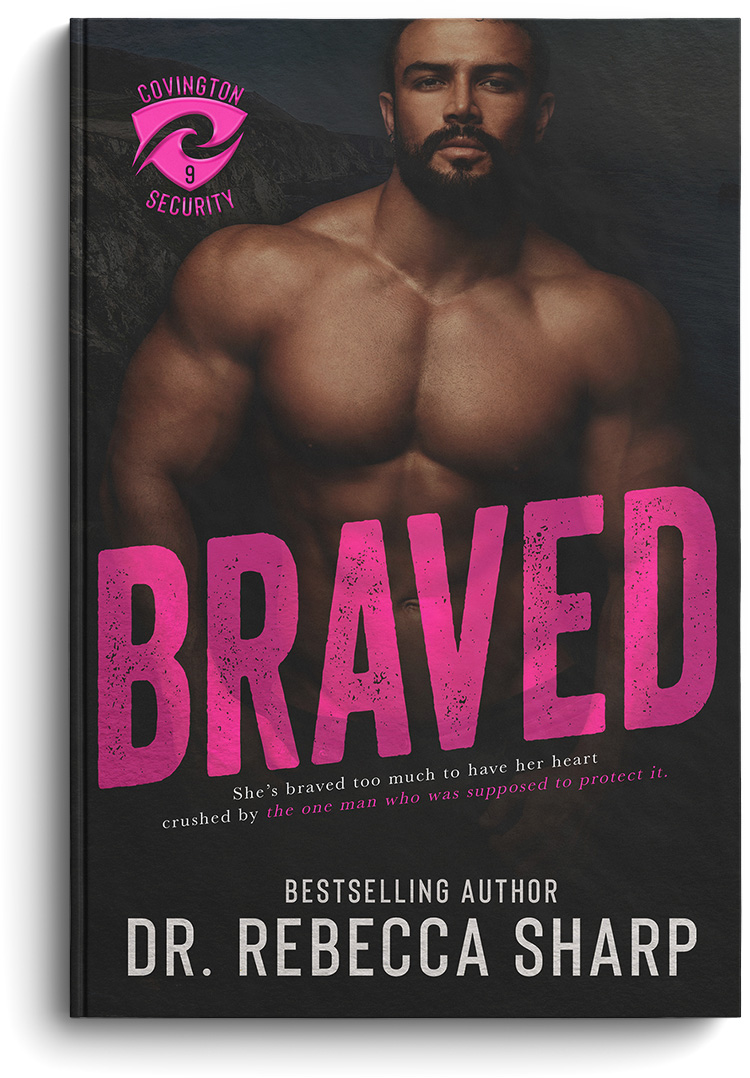 Covington Security, Book 9
Braved
buy now
Juliana Lozano has spent years living as the rebellious one of the family, a reputation she's embraced. No one is surprised by her string of boyfriends that her brother would never approve… then again no one realizes all those flirtations aren't what they seem.
When her little operation turns deadly, Juliana needs a place to hide and some lessons on how to protect herself.
Kane Rivera wants nothing more than to bury himself in his work. But as the new guy at Covington Security, when his teammate's little sister shows up wanting self-defense training, he's stuck entertaining her request.
It only takes one afternoon for Juliana to want to punch Kane for real. The older ex-DEA agent is buttoned-up, broody, and a borderline bully when it comes to keeping her safe. But better he think she's brazen and bored than know the truth: she's fighting for her life.
No matter how he'd prefer to be ignorant, Kane can't ignore the bold beauty or all the bad things that keep happening to her. Juliana's hiding something, but if close proximity offers any clues, it's that he's the one who's in trouble. Getting involved with Juliana isn't an option—not with his past. She's braved too much to have her heart crushed by the one man who was supposed to protect it.
Stay Updated
Be the first to know about upcoming books.