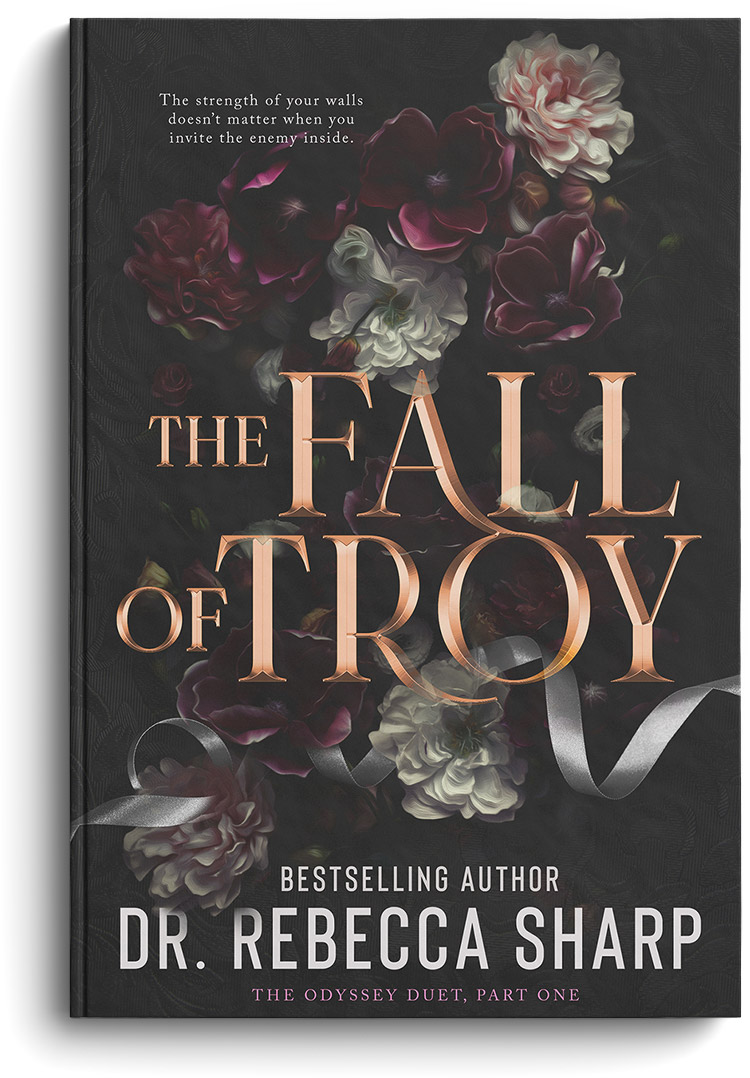 Odyssey Duet, Book 1
THe Fall of TROy
buy now
Love is angry. Love is blind.
Love is envious and loathful.
And I loathed Léo Baudin. My new art professor. My enemy.
I didn't move to Rhode Island for this. I came to forget the Troian Milanovic I'd left behind and start fresh where the damage and betrayal couldn't follow.
But Professor Baudin wouldn't let me.
Cold. Caustic. Captivating. He didn't just push my buttons…
He lit them all up with the indifferent smirk of an aristocratic French asshole.
But how much I loathed him only made my need for him stronger.
To have him would be either victory or loss. There would be no compromise.
To have him would be war.
So I fought back.
But I was Troy. And he was the wooden horse, full of dangerous secrets I never saw coming.
I was the one who invited him inside my walls, celebrating without seeing through his disguise.
And under the cover of darkness, he laid siege to my body, my mind, and finally, my heart.
The first may be a myth, but this time the history books would show
that if Troy fell, it was with her all.
Stay Updated
Be the first to know about upcoming books.