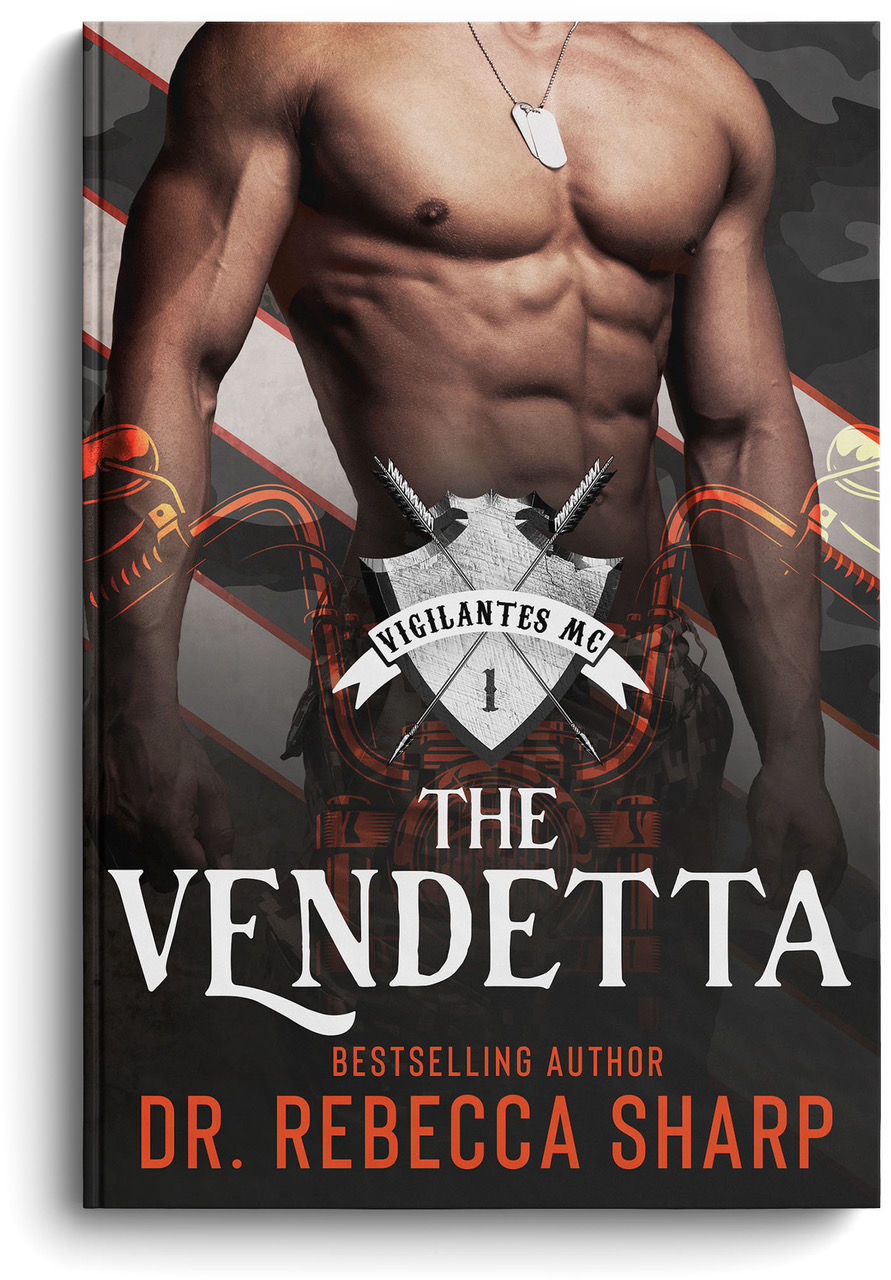 The Vigilantes MC, Book 1
The Vendetta
buy now
Harmon Keyes lives by a singular motto: Family first, justice for all. It's the creed that sustained him when he left special forces and started an ex-military motorcycle club. There, his creed drove him to put his unique skills to good use righting the wrongs left unpunished by the law.
But there's one wrong he's been waiting years to make right and her name is Daria Foster.
Family first. Daria's father is Harmon's sworn enemy—the man who destroyed his sister's life. Justice for all. Daria is his ticket to vengeance, and her innocent nature makes her the perfect pawn in his revenge.
It should've been straight-forward. Keep it simple, stupid. Except one kiss is all it takes to complicate his plan. Daria is trusting and pure temptation, and Harmon finds himself falling for the woman he's sworn to hate. When it's time to claim his vendetta, Harmon will have to choose between holding to his creed or listening to his heart.
Stay Updated
Be the first to know about upcoming books.